POEA warns of e-mails offering hospital jobs in Canada, US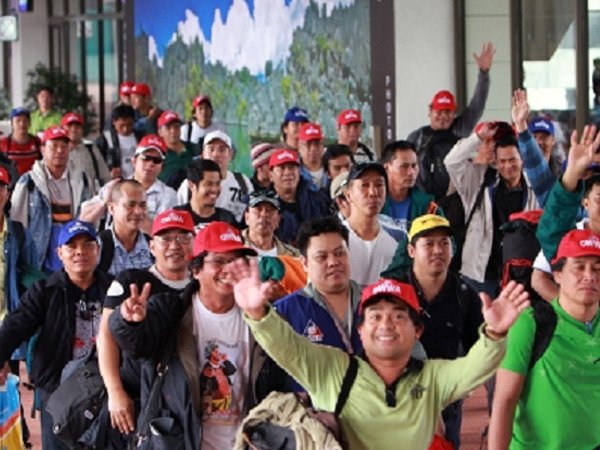 MANILA, Philippines–Saying it was another illegal recruitment scheme, the Philippine Overseas Employment Administration on Monday warned job seekers about Internet scams offering hospital jobs in North America with "no experience required."
POEA chief Hans Leo Cacdac said these scammers, through e-mail, offer jobs in prestigious hospitals in Canada and the United States "without any fees" except for medical exams and the "visa interview coaching."
"These scammers have access to personal data of applicants in job search sites and any e-mail informing an applicant of being selected for a specific job he or she did not apply for is undoubtedly a recruitment scam," Cacdac said in a statement.
He said one e-mail the POEA got it hands on offered jobs at the Stevenson Memorial Hospital in Ontario, Canada. Cacdac said the e-mail sender told the recipient that she had been chosen as a staff nurse or caregiver.
"No placement fee. No processing fee. No salary deduction. No show money. No experienced required. Free accommodation and food allowance," Cacdac quoted the e-mail as saying.
"But by examining the e-mail, one can easily conclude that it has footprints of an employment scam. The introduction of the letter was copied from the actual website of Stevenson Memorial Hospital," he added.
Cacdac noted that the e-mail sender, a certain David R. Purvis, used a free hushmail.com email account "instead of the hospital's internet domain name smhosp.on.ca."
He also said that immigration consultants cannot engage in recruitment unless they are duly-licensed by the POEA.
Cacdac said applicants for jobs in Canada need not pay hefty fees for advice on how to get working visas because this is readily available on the Citizenship and Immigration Canada website http://www.cic.gc.ca.
The POEA chief said that the Stevenson case was similar to a previous scam where an email falsely claiming to be from Fraser Health in Canada. The e-mail, again from a hushmail.com address, offered jobs in Canada in exchange for a P3,750 fee for "Canadian Embassy Interview Coaching."
The real Fraser Health, which uses the Internet domain name fraserhealth.ca, had denied sending the e-mail, Cacdac said.
He added that he had instructed the POEA anti-illegal recruitment branch to determine if the same group was behind the two scams.
Cacdac also urged job applicants to forward suspicious e-mails with job offers to [email protected] for investigation.
Subscribe to INQUIRER PLUS to get access to The Philippine Daily Inquirer & other 70+ titles, share up to 5 gadgets, listen to the news, download as early as 4am & share articles on social media. Call 896 6000.