70 new US Peace Corps volunteers in town – US Embassy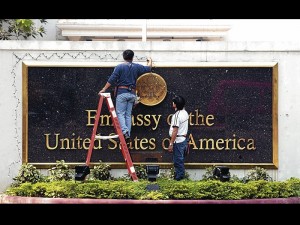 Manila, Philippines — About 70 new United States Peace Corps volunteers have arrived in the country to mark the end of the Philippine-American friendship week, the US Embassy said in a statement Monday.
The group arrived at the Ninoy Aquino International Airport on Sunday.
"These new volunteers join the more than 8,000 Americans who have served as Peace Corps volunteers in the Philippines since 1961, working side-by-side with Filipinos to promote friendship and help build better lives for their communities," the statement said.
The statement said the new volunteers would undergo an intensive 11-week technical training that would include language and cultural studies to prepare them for their service.
The volunteers would be assigned to work in communities throughout the Philippines in the fields of education, youth development and environment for two years. They would be working in partnership with the Department of Education (DepEd), the Department of Welfare and Social Development (DSWD), Local Government Units (LGUs) and local non-government organizations. Fat Reyes
Subscribe to INQUIRER PLUS to get access to The Philippine Daily Inquirer & other 70+ titles, share up to 5 gadgets, listen to the news, download as early as 4am & share articles on social media. Call 896 6000.