Taiwan diplomat suspended over US maid abuse case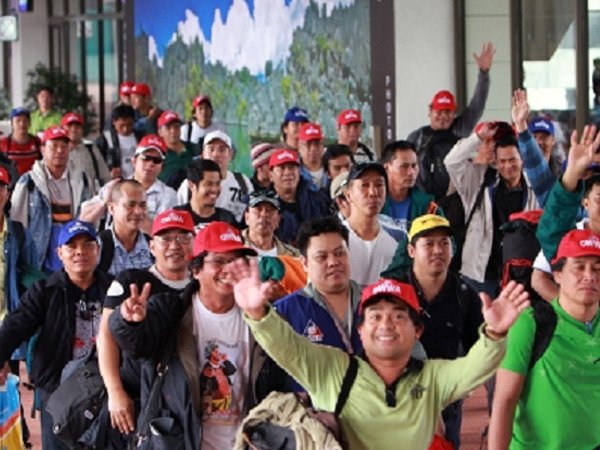 TAIPEI—A senior Taiwanese diplomat deported by the United States over a maid abuse case has been suspended from her job for two years, Taiwanese authorities said Friday.
The civil servant disciplinary committee ordered Liu Hsien-hsien, a foreign ministry official and ex-director of Taiwan's mission in Kansas City, Missouri, to be suspended for "severely damaging" Taiwan's image, it said.
Liu, 64, was deported in February after pleading guilty to charges of mistreating two Filipino housekeepers working in her Missouri home, according to the US Justice Department.
She was arrested in November after one maid sought help from a Filipino she met at a grocery store.
The diplomat reached a plea deal with US prosecutors that allowed her to avoid spending up to five years in prison on charges of fraud in foreign labor contracting. She was sentenced to time served on a fraud charge.
Once she had returned to Taiwan, prosecutors took up the case, focusing not on the alleged abuse, but on related allegations that she had embezzled public money by withholding the maids' salaries, paid by Taiwan's government.
Liu has, since returning to Taiwan, denied abusing the maids or pocketing any public funds, and local prosecutors concluded their investigation by saying that she was not involved in any criminal felony.
At the end of the two-year suspension, Liu will be 66 and one year past the normal retirement age for diplomats, meaning she is unlikely to resume her career.
Washington switched diplomatic recognition from Taipei to Beijing in 1979 but has remained a key ally and a leading arms supplier to the island.
Subscribe to our global nation newsletter
Subscribe to INQUIRER PLUS to get access to The Philippine Daily Inquirer & other 70+ titles, share up to 5 gadgets, listen to the news, download as early as 4am & share articles on social media. Call 896 6000.