US renews warning to citizens vs travel to Sulu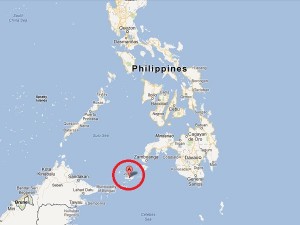 MANILA, Philippines—The US Department of State has renewed its warning to American nationals about the risks of travel to the Philippines, specifically to the Sulu archipelago and Mindanao.
"US citizens should defer nonessential travel to the Sulu archipelago, due to the high threat of kidnapping of international travelers and violence linked to insurgency and terrorism there," the State Department said.
"US citizens should exercise extreme caution if traveling to the island of Mindanao in the Southern Philippines," it added.
The advisory said that throughout Mindanao, criminal groups had clashed sporadically with Philippine security forces, particularly in rural areas, and that terrorist groups had kidnapped foreign travelers and carried out bombings.
"In Cotabato City and in the Maguindanao and Sultan Kudarat provinces, the government maintains a state of emergency that compels a greater police presence in those areas," it said.
DFA: 'An improvement'
The advisory said, however, that  "security and safety conditions in the urban centers of Davao City, General Santos City, and Cagayan de Oro City in Mindanao are generally more controlled."
The latest advisory, issued on Thursday, replaced the travel warning the US issued on Jan. 5.
The Department of Foreign Affairs said the new US travel advisory was an "improvement" from previous advisories.
"The recent travel advisory …  omitted specific reference to any area of the country, including Manila, except Mindanao and Sulu," DFA spokesperson Raul Hernandez said in a text message.
"It also noted more controlled and safety conditions prevailing in the Mindanao cities of Davao, General Santos and Cagayan de Oro," Hernandez said.
Subscribe to INQUIRER PLUS to get access to The Philippine Daily Inquirer & other 70+ titles, share up to 5 gadgets, listen to the news, download as early as 4am & share articles on social media. Call 896 6000.