Philippines to bring Scarborough Shoal row to international court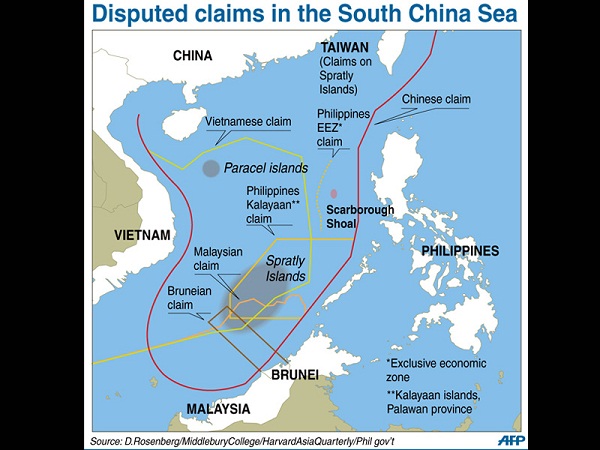 Despite an easing of tensions between the Philippines and China over Scarborough Shoal, Manila will still push through with its plan to bring the maritime dispute to the International Tribunal on the Law of the Sea (Itlos), according to Foreign Secretary Albert del Rosario.
Del Rosario on Wednesday stressed the need for international mediation to resolve once and for all the two Asian neighbors' respective claims over the rock formation in the West Philippine Sea (South China Sea).
"Yes, pursuing a dispute settlement mechanism under the United Nations Convention on the Law of the Sea (Unclos) to validate our claims in the West Philippine Sea constitutes our legal approach toward a durable and peaceful resolution," he said.
Del Rosario noted "it is, as well, an option that is explicitly encouraged by many of our international partners to settle our disputes in accordance with a rules-based regime to include Unclos."
In late April, China rejected the Philippines' proposal to bring the issue to Itlos, which is based in Hamburg, Germany. Jerry E. Esplanada
Subscribe to our global nation newsletter
Subscribe to INQUIRER PLUS to get access to The Philippine Daily Inquirer & other 70+ titles, share up to 5 gadgets, listen to the news, download as early as 4am & share articles on social media. Call 896 6000.