Chinese, PH ships 'reposition' inside Scarborough Shoal in bid to 'ease tensions'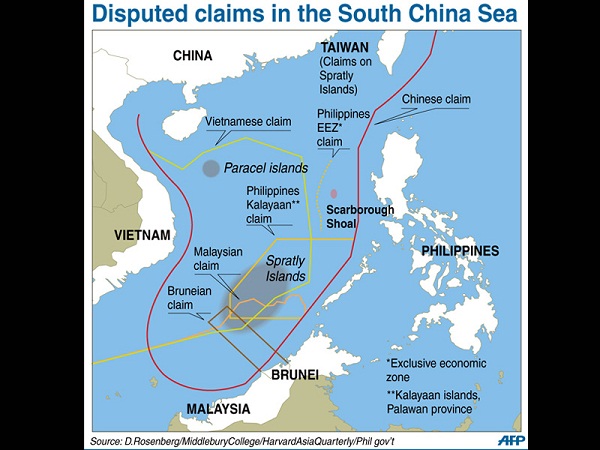 (The INQUIRER.net is reposting the story to clarify earlier details–Ed.)
MANILA, Philippines – Government vessels from the Philippines and China have moved out from an area inside the disputed Scarborough (Panatag) Shoal, the Department of Foreign Affairs said Tuesday.
In a text message to INQUIRER.net, DFA spokesman Raul Hernandez said China moved out two government ships from a lagoon at the center of the rock formation of the shoal and a research ship from the Philippine's Bureau of Fisheries and Aquatic Resources did the same.
"But there are still 30 Chinese fishing vessels inside," he said.
It is not clear when the consultations took place or when the three vessels maneuvered to their current positions.
Two Chinese vessels joined six other Chinese ships just outside the lagoon, while the Philippine vessel was now with a second Philippine ship stationed outside, Hernandez said.
At Malacañang, presidential spokesman Edwin Lacierda said the repositioning of the Chinese and Philippine vessels would eventually ease the standoff in the disputed waters.
"Yes, this is an easing of tensions and we appreciate the gesture of both parties to deescalate tension in Panatag Shoal," Lacierda said in a press conference aired live on government radio.
The Philippines claims the shoal, which lies near the main Philippine island of Luzon, falls within its exclusive economic zone while China claims it, along with nearly all of the West Philippine (South China) Sea up to the coasts of Asian neighbors.
Chinese and Philippine government ships have been facing off around the Scarborough Shoal since April, when Chinese ships blocked Philippine vessels sent to arrest Chinese fishermen in the lagoon.
Hernandez said the reciprocal pullback left 30 Chinese fishing boats in the lagoon, adding there were no Filipino fishermen in the area.
The Philippines and China are continuing consultations to address the maritime dispute, he added. With a report from AFP