BI expels 6 Chinese in extortion, phone fraud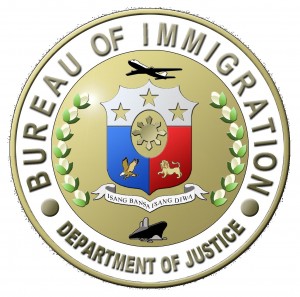 MANILA, Philippines—The Bureau of Immigration said on Sunday it had expelled six Chinese nationals who, along with 72 Taiwanese, were arrested two weeks ago in Davao City for alleged involvement in extortion and phone fraud.
Immigration Commissioner Ricardo David Jr. said the Chinese nationals left the country on board a Cathay Pacific flight bound for Hong Kong in compliance with an order to leave issued against them by the bureau.
David, in a statement, said the aliens were expelled after a Davao court granted their petition for habeas corpus and ordered their release from police detention.
The deportees were identified as Kun Long, Xiang Zhong, Jungcheng Huang, Ning Li, Yao Lin Li, and Haitao Pan.
The BI chief explained that even before the court ordered their release, he already issued an order directing the six Chinese to leave the country for being undesirable aliens.
He said the Chinese nationals, who entered the country as tourists, were undesirable aliens due to charges that they operated illegal call center hubs that blackmailed and extorted money through phone calls to victims.
"We have always held that the stay of aliens in the Philippines is a mere privilege and not a right, thus a foreigner who engages in illegal activities here should be denied that privilege," the commissioner said.
Lawyer Arvin Santos, BI legal division chief, said the same court denied a petition for a habeas corpus filed by the Taiwanese suspects who were arrested with the Chinese in separate raids by Davao policemen on April 18.
The raids took place after the Taipei Economic and Cultural Office sought the help of the Philippine National Police in stopping the activities of the fraudulent call center syndicate.
The suspects allegedly posed as call center agents and blackmailed their victims in China and Taiwan into paying purportedly their outstanding water, electric and telephone bills.
The victims were allegedly forced to pay for fear that they would be charged in court as claimed by the suspects who phoned them.
Seized during the raids were laptop computers, cell phones and other electronic devices allegedly used by the suspects who were later charged with violating the Access Device Regulation Act of 1998.
Subscribe to INQUIRER PLUS to get access to The Philippine Daily Inquirer & other 70+ titles, share up to 5 gadgets, listen to the news, download as early as 4am & share articles on social media. Call 896 6000.