Taiwan again asks UN to stop denying them a chance to help fix COVID-19 woes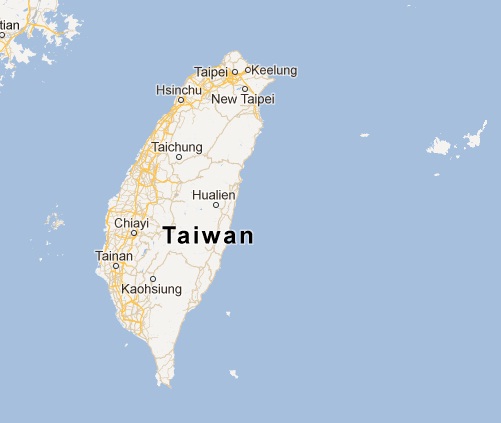 MANILA, Philippines — Taiwan is again calling on the United Nations (UN) to be more inclusive as they maintain that they can offer a lot in terms of helping other countries respond better to the COVID-19 pandemic.
According to Taiwan's Foreign Affairs Minister Dr. Jaushieh Joseph Wu stressed that their country's response to the COVID-19 crisis — both in 2020 and towards the recent surge — can provide other nations with the valuable information needed to fend off the disease.
"As many countries brace for another spike of the virus, prompted by the highly contagious Delta variant, the world looks up to the [UN] to ramp up comprehensive efforts to resolve the crisis, ensure better recovery, and rebuild sustainably," Wu said in a statement sent in by the Taipei Economic and Cultural Office (TECO) in the Philippines.
"This is a daunting task that requires all hands on deck. It is time for the global body to welcome Taiwan, a valuable and worthy partner that stands ready to lend a helping hand," he added.
After being hailed as one of the best countries in the world in terms of responding to the pandemic, Taiwan faced a major challenge after it recorded a second wave last May 2021.  However, Taiwan's vaunted health system also helped it to reduce the cases without relying too much on anti-COVID-19 vaccines.
READ: Taiwan's formula vs COVID-19: Prioritize effective health measures to avoid economic downturn 
READ: Taiwan reports further rise in domestic COVID-19 cases 
How Taiwan was able to manage its COVID-19 situation despite the threats and the lingering problems, Wu said, would be a good example to other countries.
But the problem is that Taiwan's situation in the UN — or its exclusion from it — makes exchanging experiences and data-sharing efforts more challenging.
"Over the past few months, Taiwan, like many other countries, has been dealing with a surge of COVID-19 cases after almost a year of success in containing the virus. Yet, it got a handle on the situation and emerged even more ready to work with allies and partners to tackle the challenges posed by the pandemic," Wu noted.
"Taiwan's effective response to the pandemic, its rapid capacity expansion to meet global supply chain demand, and its substantive assistance toward partner countries around the world all speak to the fact that there is no lack of compelling reasons for Taiwan to play a constructive role in the UN system," Wu added.
Currently, Taiwan is not a member of major international bodies like the UN and the World Health Organization due to the one-China policy, which recognizes the People's Republic of China (PRC) as the sovereign state and Taiwan as a mere province of the mainland.
Taiwan maintained that it was never governed by PRC and that it is a democratic state independent from the Chinese government.
The struggle between the two Chinas can be drawn as far as the country's civil war in the 1940s, where nationalist Chiang Kai-shek and his Kuomintang fought against Mao Zedonng's communist party for control of the mainland.
After the communists seized control of a large part of mainland China, Chiang relocated his government to Taiwan, claiming that the Republic of China is still active.
This is not the first time Taiwan called for a more active role in international bodies like the UN: last May, Taiwanese President Tsai Ing-Wen that it is a loss for the world when Taiwan was not invited to the World Health Assembly despite its success story.
READ: Taiwan's exclusion from World Health Assembly 'a loss for the world' – Tsai 
Taiwan also poked fun at UN's rallying call to leave no one behind, as they have been left behind with journalists, workers, and other experts not being able to access UN-sanctioned events.
READ: Leave no one behind? Taiwan asks UN why it's still not welcome 
"Barring members of Taiwan's civil society from the UN [defeat] the ideal of multilateralism, contravenes the UN's founding principles of promoting respect for human rights and fundamental freedoms, and hampers the UN's overall efforts," Wu said.
"Denying partners that have the ability to contribute is a moral and material loss to the world as we seek to recover better together. Taiwan is a force for good. Now is the time to bring Taiwan to the table and let Taiwan help," he added.
Subscribe to our global nation newsletter
Subscribe to INQUIRER PLUS to get access to The Philippine Daily Inquirer & other 70+ titles, share up to 5 gadgets, listen to the news, download as early as 4am & share articles on social media. Call 896 6000.