EU extends P380-M worth of donation to PH following devastation of Rolly, Ulysses
MANILA, Philippines — Following the devastation brought by typhoons Rolly and Ulysses (international names: Goni and Vamco) to several areas in the Philippines, the European Union (EU)  said it has donated a total of €6.456 million (or P380 million) worth of humanitarian assistance.
In a statement issued Friday, the EU delegation to the Philippines said that the EU has donated "shelter, food and livelihood assistance, health care and access to clean water, safe sanitation and good hygiene, as well as other vital aid."
The EU delegation to the Philippines added that other countries such as Belgium, Czech Republic, Germany, Spain, Hungary, Netherlands, Sweden have contributed to the emergency funds of nongovernment organizations such as the International Federation of the Red Cross.
Apart from the humanitarian assistance, the EU added that it has also employed the use of its Copernicus space program.
"The program is supported by a family of dedicated, EU-owned satellites—the sentinels—designed to meet the needs of Copernicus services and their users," the EU said. "Among the many features of this program is its ability to monitor the earth to ensure that people are prepared and protected during disasters."
"It promotes free and open use of its information for all its users," the EU added.
Supertyphoon Rolly, known as the strongest cyclone in the world in 2020, brought massive rains in parts of Luzon last Nov. 1.
Meanwhile, Typhoon Ulysses brought massive rains and floods in parts of Luzon, including Metro Manila, on Nov. 12.
JPV
Subscribe to our global nation newsletter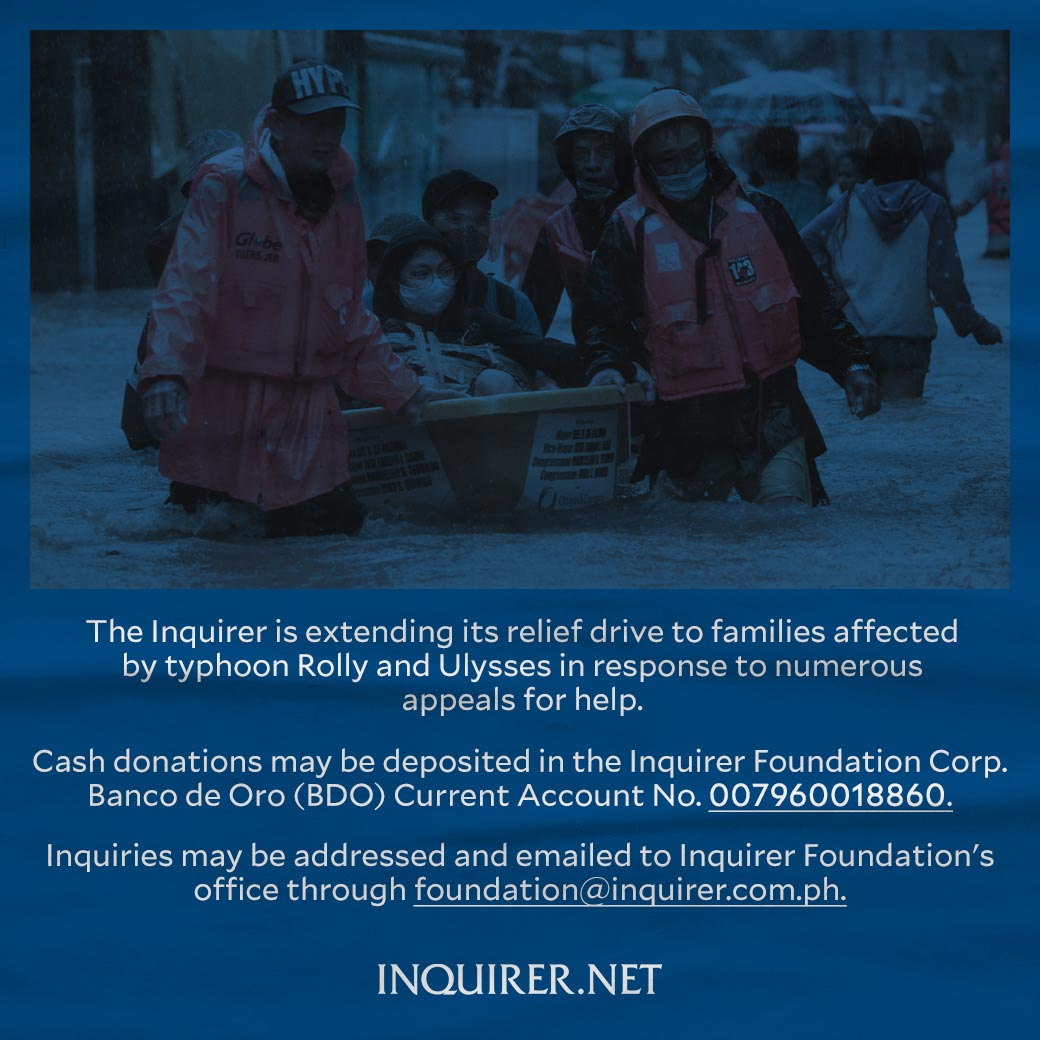 Subscribe to INQUIRER PLUS to get access to The Philippine Daily Inquirer & other 70+ titles, share up to 5 gadgets, listen to the news, download as early as 4am & share articles on social media. Call 896 6000.