US gives $3.5M additional aid for typhoon victims
The US Agency for International Development (USAID) will provide around $3.5 million in additional emergency assistance to support the government in dealing with the aftereffects of Supertyphoon "Rolly" (international name: Goni).
According to the US Embassy in Manila, the new funding builds on the initial $200,000 provided by USAID after the supertyphoon. —TINA G. SANTOS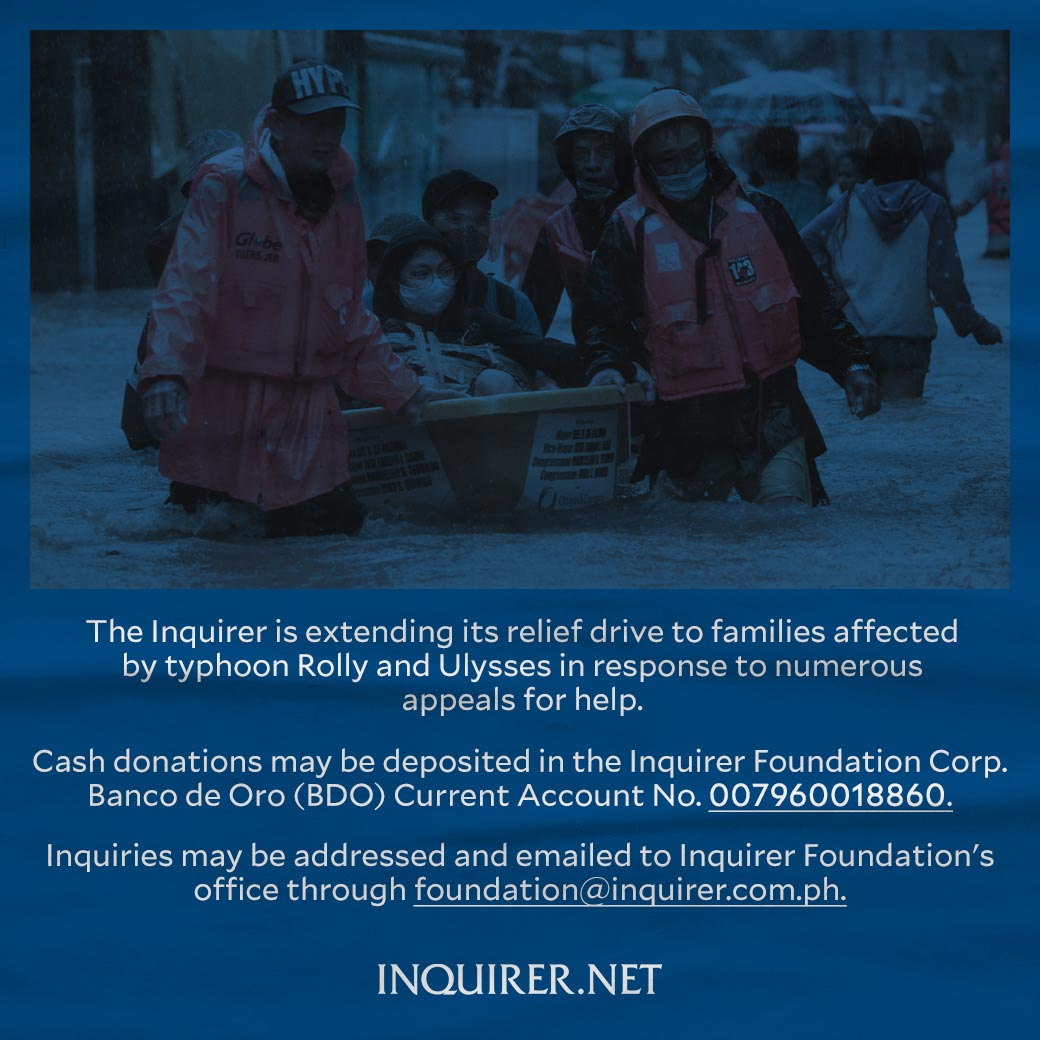 Subscribe to INQUIRER PLUS to get access to The Philippine Daily Inquirer & other 70+ titles, share up to 5 gadgets, listen to the news, download as early as 4am & share articles on social media. Call 896 6000.