US Embassy closed on Maundy Thursday, Good Friday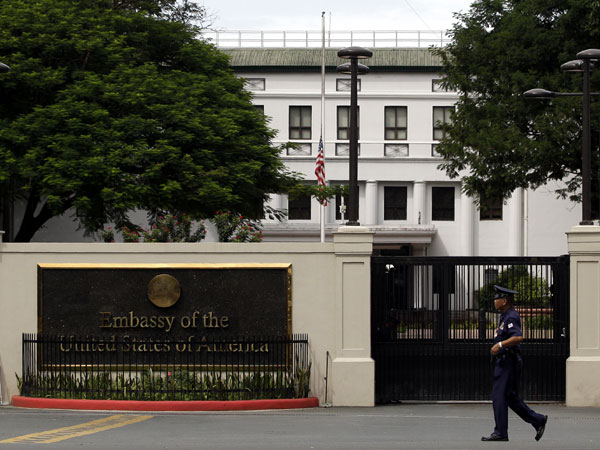 MANILA, Philippines — The US Embassy in the Philippines and its affiliated offices will be closed from April 18 (Maumdy Thursday) and April 19 (Good Friday).
In an advisory issued on Monday, the US Embassy said its office and attached offices will resume its services on Monday, April 22. /gsg
Subscribe to INQUIRER PLUS to get access to The Philippine Daily Inquirer & other 70+ titles, share up to 5 gadgets, listen to the news, download as early as 4am & share articles on social media. Call 896 6000.