Carpio warns PH may lose right over Scarborough if it accepts China's 'goodwill'
The Philippines may lose its legal right to fish on Scarborough shoal if it concedes to China's narrative that it only allowed Filipino fishermen there "out of goodwill."
This was the warning of acting Chief Justice Antonio Carpio, in a television interview on Thursday, amid a controversy surrounding fishing rights in the disputed reef.
Chinese Foreign Ministry Spokesperson Geng Shuang earlier said they have only been allowing Filipino fishermen to fish in Scarborough (Panatag) Shoal "out of goodwill."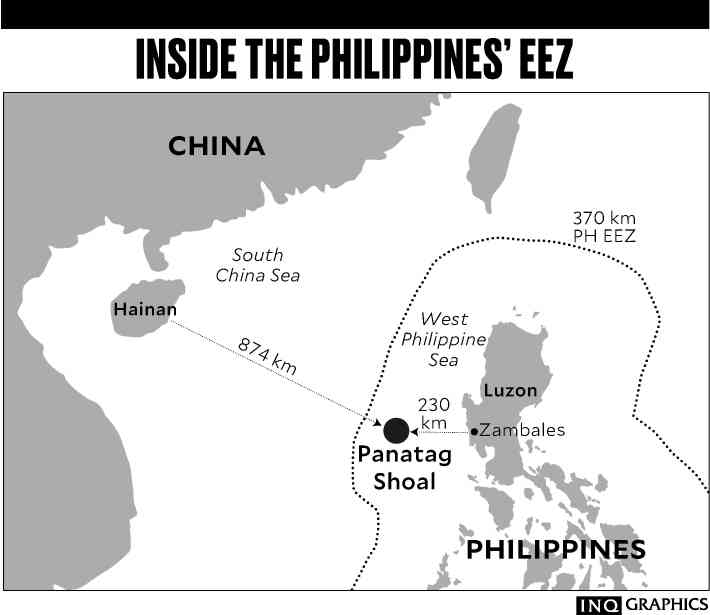 But for Carpio, China's "goodwill" to let Filipinos fish in the area was "immaterial."
He explained that any fisherman from the three countries—Philippines, China, or Vietnam—can conduct fishing activities in Scarborough since it was ruled as a common fishing ground.
"I'm worried. If we accept their narrative, we will be giving up the legal right to be there," Carpio said over CNN Philippines.
"Whether it's goodwill or not, it is immaterial because the tribunal said it is a common fishing ground," he also stressed.
Earlier, a mobile phone footage obtained by a local television network revealed that Chinese Coast Guard officers had been approaching Filipino fishermen to take their daily catch.
The government has since come under fire from the outraged public and political opposition. /kga
Subscribe to INQUIRER PLUS to get access to The Philippine Daily Inquirer & other 70+ titles, share up to 5 gadgets, listen to the news, download as early as 4am & share articles on social media. Call 896 6000.