Palace glad US envoy wants Balangiga bells returned to PH as soon as possible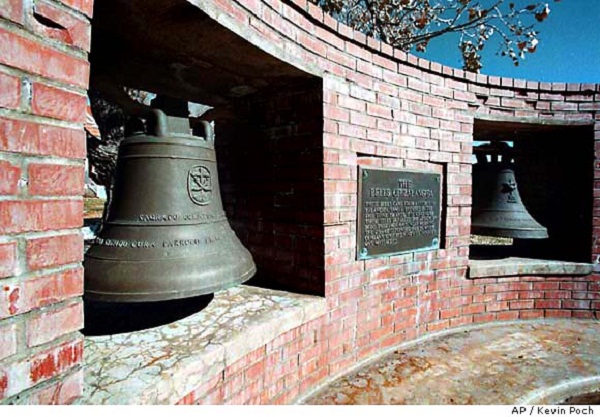 Malacañang on Sunday welcomed US Ambassador Sung Kim's remarks on the speedy resolution on President Rodrigo Duterte's demand for the return of the Balangiga bells.
"We welcome US Ambassador Sung Kim's remarks on trying 'to reach an early resolution on the Balangiga bells,'" Presidential Spokesperson Ernesto Abella said in a text message to reporters.
Abella said the bells are an "important part of our national heritage" and the government will "continue to work with the US" for the "rightful return" of the Bells to the country.
At the turnover of two Cessna aircrafts to the government on Thursday, Kim told reporters that the US "would like to return all three bells as soon as possible."
The Balangiga Bells were church bells taken as a war trophy by American soldiers after the brutal slaughter of an entire village in Balangiga, Samar during the Philippine-American War in 1901. Two of the bells are at the F.E. Warren Air Force Base in Wyoming and one is at Camp Could in South Korea.
It was put into spotlight during President Rodrigo Duterte's second State of the Nation Address (Sona) where he called on the United States to bring back the bells of the Balangiga church.
"Give us back those Balangiga Bells. They are ours. They belong to the Philippines. They are part of our national heritage. Isauli naman ninyo. Masakit 'yun sa amin (Return it to us. It is painful for our people)," Duterte said. 
Subscribe to our global nation newsletter
Subscribe to INQUIRER PLUS to get access to The Philippine Daily Inquirer & other 70+ titles, share up to 5 gadgets, listen to the news, download as early as 4am & share articles on social media. Call 896 6000.