UNICEF airs concern over threats to safety, plight of Zamboanga kids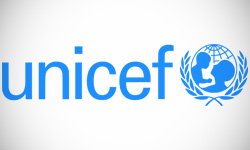 MANILA — UNICEF has expressed concerns about the plight of an estimated 90,000 children affected by the armed conflict in Zamboanga City including 47,000 children who have been displaced. Both the figures are estimated based on the national average percentage of below-18-year-old population.
"We condemn in the strongest terms any action undertaken in conflict situations that violates children's rights.  Children have a right to special protection under international law, and every measure must be taken to ensure their protection," UNICEF Philippines Representative Tomoo Hozumi said in a statement sent to media.
The Philippine Government and other organizations have been taking actions to address the needs of the affected population including children by providing special services and supplies, water, food, hygiene facilities, health services, shelter and psychosocial support. UNICEF has provided hygiene and water kits to protect children from diseases, while tents that will serve as temporary learning spaces are being delivered. However, reports from the affected areas indicate that more needs to be done to protect children's rights and ensure their well-being.  Action must be taken continually to:
1. prevent diseases such as diarrhoea, pneumonia and measles;
2. prevent malnutrition among children including the protection and promotion of breastfeeding and the prevention of uncontrolled procurement, acceptance, distribution and use of infant formulae which increases the risk of diarrhoea and malnutrition at emergency sites;
3. ensure earliest possible resumption of education (if necessary, in temporary locations) to provide a safe environment for children, help them regain sense of normalcy and ensure their uninterrupted education;
4. ensure special procedures are in place to reduce the additional risk of neglect, abuse, exploitation and violence against children that all too commonly accompanies prolonged instability and insecurity; and
5. provide special care and support services for children to reduce and address conflict-induced psychosocial problems such as distress, depression, anxiety disorder and trauma.
UNICEF and its partners are determined to assist in the provision of these protections as quickly as possible, the statement said.
"All children have the right to grow and develop to their fullest potential, and they can only do this if they are free from fear, are healthy and well-nourished, and have access to schooling and play. The increased threats and additional risks facing children affected by the armed conflict in Zamboanga demand the immediate attention of everyone involved and must be addressed as a matter of real urgency," Hozumi added.
Subscribe to INQUIRER PLUS to get access to The Philippine Daily Inquirer & other 70+ titles, share up to 5 gadgets, listen to the news, download as early as 4am & share articles on social media. Call 896 6000.