The threats from Japan and China, SONA then and now
As he prepares to deliver his 4th State of the Nation Address (SONA) on July 22, 2013, President Benigno S. Aquino III may want to read the 1940 SONA delivered by President Manuel L. Quezon, who similarly confronted the problem of a rising Asian power hell-bent on establishing its hegemony in the region.
Quezon's SONA, delivered to the National Assembly on January 22, 1940, began with a reminder that they were meeting "at a time when many countries of the world are in the throes of war. The agonies which the nations involved in the conflict are suffering cannot but touch our hearts deeply. We sympathize with their sad fate and we pray to God that the tragic ordeal may soon come to an end. No nation, however far removed from the struggle, can escape its disturbing effects," he said.
War was raging all over Europe as well as in Asia, where Japan had invaded and conquered Manchuria in 1931, China in 1937, a chunk of the Soviet Union in 1938 and French Indochina in 1940.
US neutrality act
While Filipinos sympathized with the victims of Japan's aggression, Quezon said that the Philippines could not do much  because the Philippines was a US Commonwealth bound by the Neutrality Act passed by the US Congress on November 4, 1939 "and our Government and people are fully cooperating with the United States Government in its strict enforcement," he said. The Neutrality Act required the US to practice non-interventionism and isolationism to ensure that it would not be entangled in foreign conflicts.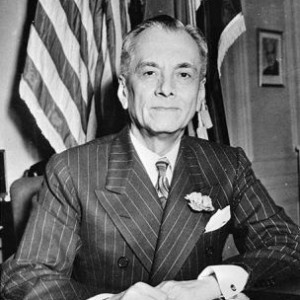 Quezon agreed with the US that the policy of neutrality would deter Japan from invading the Philippines. "Withal, we are fortunate that we are at peace and that it is the policy of the United States to stay out of the war. With that policy, we are in full accord," Quezon said.
Even though Japan was the Commonwealth's most important trading partner, second only to the US, Quezon was concerned that "the strategic location of the Philippines would be of considerable significance to Japanese militarists", a concern which prompted him in 1938 to appoint retired US Gen. Douglas MacArthur as Field Marshall of the Philippines to devise a plan to defend the country from Japan.
MacArthur's plan was to organize a citizen army composed of 10,000 regular soldiers and a reserve force that would increase by 40,000 a year and reach 400,000 by 1946. It also involved establishing a Philippine Navy with 50 to 100 torpedo boats.
MacArthur defense plan
In his 1940 SONA speech, Quezon described the progress of MacArthur's plan: "There are at present 363 officers and 3,735 men in the regular army and 4,829 officers and 104,412 men in the reserve." The Philippines had only received two torpedo boats, far short of the number requested by MacArthur.
MacArthur had sought $80 million to cover the cost of his defense plan but the Commonwealth government did not have the funds to accommodate his request. Quezon sought to get the US Congress to suspend for one year the imposition of export taxes provided by the Tydings-McDuffie Law to enable his government to use the funds for MacArthur's defense plan, but the American Congress denied Quezon's request.
With what little resources the Commonwealth had, Quezon assured the Filipino people at the conclusion of his 1940 SONA: "We shall endeavor to protect and defend our national integrity and independence to the limit of our means."
A year later, on January 31, 1941, in what would be his last SONA, Quezon said: "The Government of the United States has embarked upon a program of national defense which, we earnestly hope, includes the Philippines; for, under the terms of the Tydings-McDuffie Act, the defense of our country remains primarily the responsibility of the United States. This is as it should be, because so long as we are under the American flag, it rests exclusively with the United States, and not with us, to determine whether we shall be at peace or at war."
Japan invades
Japan attacked Pearl Harbor on December 7, 1941, "a date which will live in infamy", and then proceeded to invade Malaya, Singapore, Hong Kong and the Philippines. Japanese planes quickly destroyed MacArthur's air force. By December 20, 1941, over 100,000 Japanese soldiers had landed in Luzon and Mindanao and were rapidly advancing all across the Philippines.
Pres. Quezon sent this desperate cable to US Pres. Franklin Delano Roosevelt on February 8, 1942: "After nine weeks of fighting, not even a small amount of aid has reached us from the United States. Help and assistance have been sent to other belligerent nations… but seemingly no attempt has been made to transport anything here…. [T]he United States has practically doomed the Philippines to almost total extinction to secure a breathing space."
MacArthur's defense plan of holding the line in Bataan and Corregidor collapsed when the brave defenders there surrendered in April and May of 1942. Japan occupied the Philippines until Japan's surrender to the allied forces on September 2, 1945.  It was a brutal occupation that caused an estimated 1 million Filipino casualties.
Now, flash forward almost 70 years later to July 26, 2010 and newly-elected Pres. Aquino is speaking about the issue of national defense in his SONA. "We have 36,000 nautical miles of shoreline, but we only have 32 boats. These boats are as old as the time of MacArthur." He vowed to allocate the necessary resources to modernize the Philippine Navy.
Our soil, our oil
Aquino also had to confront another problem. China had secured permission from his predecessor, Gloria Macapagal-Arroyo, to explore the waters around Palawan, an exploration which determined that Recto Bank may contain as much as 213 billion barrels of oil and 2 quadrillion cubic feet of natural gas. In Aquino's first year in office, Chinese naval vessels started appearing with regularity in the Kalayaan Island Group in the Spratly Islands that are within the 200 mile Exclusive Economic Zone of the Philippines. China made preparations to extract oil at the rate of $50 billion worth of oil a year.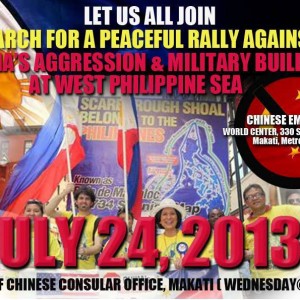 To extract the oil, China claimed ownership of all the islands and reefs in the 2 million square kilometers of the South China Sea including all the reefs which contained the oil and natural gas within the jurisdiction of the Philippines. China declared that this was a "core national interest" of China and was "non-negotiable".
In his 2nd SONA delivered on July 25, 2011, Pres. Aquino warned China that the time "when cannons were aimed at our marines, (and) they could only reciprocate by cutting down a coconut tree, painting it black, and aiming it back. True or not, that time is over. Soon, we will be seeing capability upgrades and the modernization of the equipment of our armed forces. At this very moment, our very first Hamilton Class Cutter is on its way to our shores. We will acquire more vessels in the future—these, in addition to helicopters and patrol crafts, and the weapons that the AFP, PNP, and DOJ will buy in bulk to get a significant discount."
What is ours is ours
Aquino delivered this message to China: "What is ours is ours; setting foot on Recto Bank is no different from setting foot on Recto Avenue." This line drew the loudest applause of his SONA speech.
In April of 2012, Chinese government ships blocked Philippine Navy ships from arresting Chinese fishermen discovered to be poaching endangered coral and other protected fish in the Bajo de Masinloc, also known as Scarborough Shoal, located just 105 nautical miles from Zambales and almost 600 miles from China. A standoff between the Chinese and Philippine Navy was "resolved" in June of 2012 when the US brokered an agreement for both parties to leave. Unfortunately, only the Philippines complied with the agreement – leaving China with sole possession of the shoal.
The Philippines filed an arbitral petition with the United Nations International Tribunal on the Law of the Sea (ITLOS) claiming that China had invaded Philippine territories that are within the EEZ of the country UNCLOS.
In his 3rd SONA speech on July 23, 2012, Aquino said: "There are those who say that we should let Bajo de Masinloc go. We should avoid the trouble. But if someone entered your yard and told you he owned it, would you agree? Would it be right to give away that which is rightfully ours? I do not think it excessive to ask that our rights be respected, just as we respect their rights as a fellow nation in a world we need to share."
Speak with one voice
Directing his plea to the Filipino people, Aquino said: "I ask for solidarity from our people regarding this issue. Let us speak with one voice. Help me relay to the other side the logic of our stand."
In that same SONA speech, Aquino also described his push to modernize the Philippine military, one of the most poorly equipped in Asia. He said his government had allocated 28 billion pesos ($670 million) to acquire new hardware and repair old equipment, with new helicopters and another frigate due to arrive in 2013. The government, he said, was planning to spend 75 billion pesos on defense over the next five years.
The day after Aquino's 2012 SONA speech, China established the Sansha City prefecture which it vested with jurisdiction over the entire South China Sea, including the West Philippine Sea. Beijing announced that its Sansha-based ships were authorized to board foreign ships found trespassing within its 2 million square kilometer jurisdiction.
On May 8, 2013, three Chinese ships from Sansha arrived at the Ayungin Reef, located just 105 nautical miles from Palawan, and declared ownership of the reef which is considered the gateway to the oil-rich Recto Bank. Philippine Defense Secretary Voltaire Gazmin responded that the Philippines was prepared to defend Ayungin Reef "to the last soldier standing".
Illegal occupation?
China's Foreign Ministry spokeswoman Hua Chunying told reporters "China's determination to safeguard its national sovereignty is resolute and unwavering and (we) will never accept any form of illegal occupation of the Ren'ai Reef (Ayungin Reef) by the Philippines."
PLA Major Gen. Zhang Zhaozhong disclosed China's plans to set up a blockade to prevent the Philippine marines stationed at Ayungin Reef from receiving fresh supplies. "Without the supply for one or two weeks," the PLA general said, "the troopers stationed there will leave the islands on their own. Once they have left, they will never be able to come back."
Unlike the situation Quezon faced in 1940 when the Philippines was a US Commonwealth subject to US direction and control, the Philippines is now a sovereign nation in charge of its own military forces and revenue sources.
The Philippines now also has a large overseas Filipino community numbering anywhere from 12 – 15 million people in more than 190 countries who will not forsake their Motherland no matter where they now reside. In fact, two days after Pres. Aquino delivers his 4th SONA, Filipinos all over the world will assemble in front of China embassies and consulates on July 24 at 12 noon to protest China's invasion of the Philippines (For more information, visit uspgg.org).
Filipinos in 1940 were lulled into complacency with the false belief that neutrality would deter a hegemonic Asian power from invading the Philippines. Hopefully Filipinos in 2013 do not suffer that same delusion and will go out and join the July 24 protest actions to send a message to China: We speak with one voice and with one message – Stay out of the West Philippine Sea!
(Rodel Rodis taught Philippine History and the History of Pilipinos in America at San Francisco State University before switching careers and practicing law in California. He was elected president of the Global Filipino Diaspora Council at the Global Summit in February this year. He can be reached at Rodel50@gmail.com or by mail at 2429 Ocean Avenue, San Francisco, CA 94127 or by phone at 415.334.7800).
Subscribe to INQUIRER PLUS to get access to The Philippine Daily Inquirer & other 70+ titles, share up to 5 gadgets, listen to the news, download as early as 4am & share articles on social media. Call 896 6000.