Chinese ships have left Panatag Shoal—Gazmin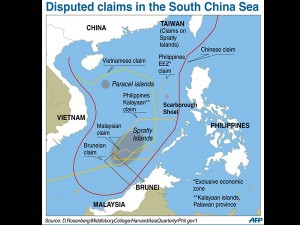 MANILA, Philippines—Defense Secretary Voltaire Gazmin confirmed on Friday that Chinese surveillance vessels left Panatag Shoal late last month due to bad weather in that part of the West Philippine Sea.
"As far as the last air patrol we conducted, they (Chinese ships) were no longer in Panatag Shoal. There was inclement weather there," Gazmin told reporters.
Gazmin said the last air patrol was carried out on June 27.
Asked what the Philippines would do to protect Scarborough Shoal, another name for the shoal, from China, Gazmin replied: "I can't discuss that with you."
Subscribe to INQUIRER PLUS to get access to The Philippine Daily Inquirer & other 70+ titles, share up to 5 gadgets, listen to the news, download as early as 4am & share articles on social media. Call 896 6000.