Ferdinand Marcos' mortician offers to embalm Hugo Chavez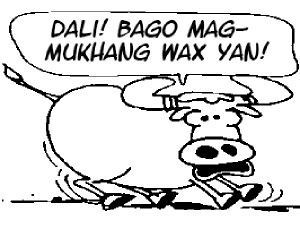 The late Venezuelan President Hugo Chavez may not have known Frank Malabed in life but maybe his remains will.
A Filipino mortician famous for putting the remains of dictator Ferdinand Marcos into a glass display case offered his services for Chavez, whom Venezuela wants embalmed "like Lenin."
An embalmer to the stars, Malabed stressed experts must act quickly if they wanted to successfully preserve the body of the Venezuelan leader, who died of cancer in Caracas on Tuesday.
"I have not been contacted for it but I am always expecting a call. I will process anyone, anywhere," Malabed, 62, told Agence France-Presse (AFP) on Friday.
He said the methods employed would depend on the condition of the corpse of Chavez, who his successor said would be preserved "for eternity."
"What is important is they must not delay. The longer they delay it, the more difficult it would be," Malabed said.
Different techniques
While Venezuelan authorities said they wanted Chavez embalmed "like Lenin," Malabed said he would not use the same techniques as those employed for the Soviet revolutionary leader.
Vladimir Lenin's body lies in the Lenin Mausoleum on Red Square in Moscow. Lenin died in 1924.
"I was told they preserved Lenin using resin. It's like making a block of ice. You have a box, you pour water on it and freeze it. If I were asked to do it, I would do it differently," he said.
Malabed detailed some chemicals that would need to be used.
"You need to inject fluid into the arteries after draining blood from the veins. You use a hypodermic needle for that. Then you replenish it regularly. It has to be checked regularly to arrest any sign of decomposition," he said.
Difficult work
Malabed honed his skills as a young man helping his father embalm thousands of American soldiers killed in the Vietnam War, working  at the former US Clark Air Base in the 1960s.
He built his reputation working on his own embalming practice in Manila from the early 1970s, then became well respected in the business that he was tasked to embalm the body of Marcos after he died in exile in 1989.
"In the case of President Marcos, it was difficult work. He was a vegetable. The body was full of edema (fluid)," he said.
Marcos' body remains on display at the family's ancestral home in Ilocos Norte.
'Beautiful in death'
Malabed continues a successful business in Manila, where he is often called to work on celebrities, politicians and other high-profile figures.
"I make people beautiful even in death," the bespectacled grandfather once said.
Ninoy's embalmer
Unknown to many, Malabed also embalmed the late former Sen.  Benigno "Ninoy" Aquino Jr., whose assassination at the Manila airport by government forces in 1983 altered Philippine history.
His other famous clients include plane-crash victim Interior Secretary Jesse Robredo, both parents of ex-President Fidel Ramos and sexy actress Claudia Zobel, a 1984 car-crash victim.
"I don't care about political affiliations. If anyone needs my service they just have to dial my number. I am on call 24 hours a day," Malabed said.
His two daughters are also licensed embalmers. With reports from AFP and Inquirer Research
Subscribe to INQUIRER PLUS to get access to The Philippine Daily Inquirer & other 70+ titles, share up to 5 gadgets, listen to the news, download as early as 4am & share articles on social media. Call 896 6000.