Sabah police claim success vs Filipino 'intruders'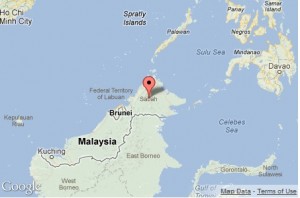 DIGOS CITY, Davao del Sur – The chief of the Malaysian police declared Tuesday that the anti-intrusion operation codenamed "Ops Sulu" was successful following heavy bombardment by Malaysian aircraft and artillery of the encampment of the so-called "royal army" of the sultanate of Sulu in Lahad Datu.
There have been no new Malaysian casualties, Inspector General Ismail Omar said at a news conference in Lahad Datu that was aired live by several Sabah radio stations, whose broadcasts were monitored here.
Tuesday's attack by Malaysian security forces on the encampment of the followers of the Sulu sultanate's  "royal army" was described by the Malaysian media as a large-scale military action, with sophisticated military airpower backing seven battalions of soldiers and an unspecified number of policemen, including those from the elite commando unit, VAT69.
Omar said while the Malaysian side has not suffered additional casualties after a series of clashes that left eight policemen dead last week, a still undetermined number of people on  "the intruders' side" had either been killed or wounded by bombs dropped by Malaysian jetfighters or artillery rounds fired by ground troops starting at 7 a.m. Tuesday.
Omar said ground troops conducting mopping up operations following the early morning air and artillery strikes also clashed with the Sulu gunmen.
"There is an exchange of fire. We could not confirm the number of deaths and injury on the intruders' side but I am glad to say that there are no casualties on our side," he told reporters during an earlier news conference, also aired live by Sabah radio stations.
Other reports by Sabah radio stations, whose broadcast were monitored here, said the followers of Agbimuddin Kiram had been flushed out of Tanduo but it was not clear "where their leader is at this hour."
Subscribe to INQUIRER PLUS to get access to The Philippine Daily Inquirer & other 70+ titles, share up to 5 gadgets, listen to the news, download as early as 4am & share articles on social media. Call 896 6000.