American charged with assaulting cop in Bacolod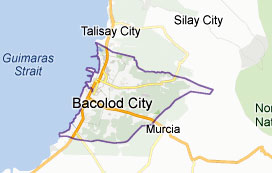 BACOLOD CITY, Philippines—An American national faces various charges for berating and punching a policeman inside a police station in Bacolod City.
Allan Mark Earnest, 57, of Kentucky,  has been charged with direct assault upon an agent or person in authority, alarm and scandal, slander by deeds and resisting arrest at the Bacolod City Prosecutor's Office by Senior Police Officer 1 Paul Peduhan, Station 3 chief Senior Inspector Dianne Aquitania said.
Peduhan said he and his men arrested Earnest at his apartment at Eroreco Subdivision in Barangay (village) Mandalagan past 10 p.m. Sunday upon the complaint of his live-in partner whom he had allegedly battered.
Earnest, who was reportedly under the influence of liquor, threw  punches at Jay-Ar Padilla, the caretaker of the apartment, but he hit Peduhan instead. When he was brought to the police station, he also berated the policemen who were trying to detain him.
The American apologized but Aquitania said it was too late.
Subscribe to INQUIRER PLUS to get access to The Philippine Daily Inquirer & other 70+ titles, share up to 5 gadgets, listen to the news, download as early as 4am & share articles on social media. Call 896 6000.