Unicef seeks P1B for kids in war-torn, Pablo-hit areas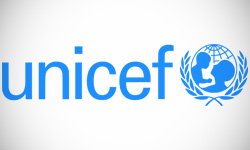 MANILA, Philippines–The United Nations Children's Fund has appealed for nearly a billion pesos in additional assistance for the Philippines to fund humanitarian emergencies affecting children in Mindanao due to conflict and the aftermath of deadly Typhoon "Pablo."
This as aid continues to flow for victims of last year's typhoon, including a $10,000 donation from Yoko Ono, widow of the late Beatle John Lennon, and a $50,000 assistance from the government of Myanmar.
"Much work has been done to respond to the plight of children and women in Pablo-affected areas in the last two months, and we really appreciate people's resilience, leadership by the Government, assistance by a number of donors and humanitarian actors," said Unicef Philippines Representative Tomoo Hozumi in a statement.
"At the same time, there is still a long way to go towards their full recovery.  Also, impact of armed conflict and violence in other parts of Mindanao on children and women need continued attention and related humanitarian action," Hozumi said.
The Fund cited a "funding gap" in the international response to the Pablo aftermath, saying such has impeded the delivery of "life-saving and life enhancing services to more children affected by the typhoon."
The appeal is part of Unicef's global call for $1.4 billion in aid to address "immediate and life-saving needs of children" in some 45 countries stricken by conflict, natural disasters and other emergencies.
"Funds raised by the annual appeal will also go towards improving disaster preparedness, and to strengthening the resilience of communities to withstand and minimize the impact of new shocks," Unicef said in a statement.
Priority countries in the global appeal also include Chad, Ethiopia, Somalia, Yemen and Colombia, Unicef said.
The United Nations Office for the Coordination of Humanitarian Affairs has said a million people in provinces severely affected by Pablo, including Compostela Valley, Davao Oriental, Surigao del Sur and Agusan del Sur, need food assistance, among other urgent requirements.
Some 1,067 people were killed and 834 remain missing after Typhoon Pablo hit Mindanao provinces last month.  Citing data from Philippine agencies, Unocha said the typhoon affected 6.2 million people.
Subscribe to INQUIRER PLUS to get access to The Philippine Daily Inquirer & other 70+ titles, share up to 5 gadgets, listen to the news, download as early as 4am & share articles on social media. Call 896 6000.