Does POEA license really guarantee an agency's good standing?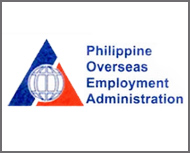 Philippine Overseas Employment Administration (POEA) Administrator Carlos Cao immediately placed Steadfast International Recruitment Corporation under preventive suspension, after it was reported in Inquirer Global Pinoy that the agency had renewed the recruitment firm's licence despite numerous complaints against it. Until now we continue to receive complaints against Steadfast.
Cao placed Javier Corporation under preventive suspension as well. Bantay OCW's legal partner lawyer Dante Mercado of  the Integrated Bar of the Philippines (IBP) recently filed an illegal recruitment case against Javier International Manpower Services Corporation, after we received 31 complaints at the Radyo Inquirer.
A POEA license, the official seal of "good standing", apparently does not guarantee that a firm is not involved in illegal recruitment activities. Let's take a closer look at the following cases:
Complaint vs Alhabeshi
Janice Orosco and 11 others applied for overseas work as food servers at Alhabeshi International Services Incorporation through (supposedly in Mississippi) workabroad.ph last January 2011. After paying P46,000 supposedly for their visa application and medical fees, Alhabeshi reps prepared their documents and brought them to the United States embassy for an  interview.  US embassy officials interrogated the applicants because the documents they submitted were fake. They also found out later that their job order was also fake.
According to an Alhabeshi staffer named Mirwa, jobs for hotel workers have already been filled up and they are now waiting for the processing of the applicants' US visas. She added that a Sudanese national owned Alhabeshi.
The 12 complainants had filed their complaints against Alhabeshi at the POEA.
Their case is yet to be heard at the POEA's docket section, according to Conciliator Lucy Austria. POEA Status: Good standing with valid license until August 2, 2014.
Philglobal Manpower
Last March 2011, Ferdinand Umali, Marlon Enano and Roohani Marvin Laut applied via  workabroad.ph as factory workers in Malaysia. The agency in charge was Philglobal  Manpower Development Corporation (formerly S.T. Manpower Service). The agency promised to deploy them immediately after each of them deposited P15,000 for the processing of their documents. After four months of waiting, they decided to withdraw their money together with their passports and documents.
POEA status: Good Standing with valid license until February 10, 2014
Contract slavery in Daet
Sheila Reyes and Salve Zabala were recruited as household service workers for Malaysia by someone named "Rhea" in Daet, Camarines Norte. They were allegedly "trained" by the Namiko Manpower Agency to work inside the agency's premises, taking care of the owner's baby and his house nearby.  The agency demanded payment of P50,000 if they wanted to quit and go home.
Shiela and Salve were finally able to call their  sister Caren, who got in touch with Bantay OCW. Police  Bernard Yang organized a  team led by  SPO2 Henry Castro Verde,  which rescued the girls on June 13, 2011.   POEA Status: Good standing with valid license until October 27, 2014.
Susan Andes, a.k.a. Susan K is on board at RADYO INQUIRER 990 DZIQ AM, Monday to Friday, 7:00-8:30 p.m.
(Audio/video live streaming: www.dziq.am); and at NBN Channel 4, Monday to Friday 10:10 p.m.-11:10 p.m. (Live streaming: www.ptni.tv). Contact Bantay OCW Foundation Operations Center: 631 Shaw Blvd., Mandaluyong City
Hotlines: 5357209/  8819423/  0919.214.0699
E-mail: susankbantayocw@yahoo.com / bantayocwfoundation@yahoo.com
Subscribe to INQUIRER PLUS to get access to The Philippine Daily Inquirer & other 70+ titles, share up to 5 gadgets, listen to the news, download as early as 4am & share articles on social media. Call 896 6000.