UAE seeks support for World Expo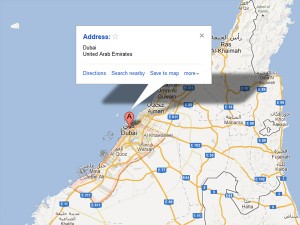 MANILA, Philippines—The United Arab Emirates (UAE), where about 500,000 Filipinos live and work, is seeking Philippine support in Dubai's bid to host the World Expo in 2020.
The UAE is "looking forward to visiting  the Philippines and getting  in touch with the Filipino authorities to seek their support for Dubai's bid to host World Expo 2020," said Reem al Hashimy, minister of state and managing director of the Higher Committee for Hosting the World Expo 2020 in Dubai.
"And in view of our two countries' excellent bilateral relations, we are looking forward to getting their support," said the UAE official in an e-mail to the Inquirer.
The World Exposition, or World's Fair, considered to be the oldest and largest international event, takes place every five years and runs for six months.
With the proposed theme "Connecting Minds, Creating the Future," the UAE bid reflects the vision of the country's leaders and the UAE's position as a regional economic hub.
In a briefing in Abu Dhabi to mark the 41st National Day of the UAE, Al Hashimy said the country was hoping to host the 2020 Expo as this would coincide with the golden jubilee of the emirates federation.
An "unforgettable" World Expo 2020 is what the UAE promises the world, she said.
Dubai, one of the seven sheikhdoms comprising the UAE, is competing against four other cities also bidding to host the 2020 World Expo: Ayutthaya (Thailand), Ekaterinburg (Russia), Izmir (Turkey) and Sao Paulo (Brazil).
The winner will be announced in November 2013 following a vote by the 161 member nations of the French-based Bureau International des Expositions.
Subscribe to INQUIRER PLUS to get access to The Philippine Daily Inquirer & other 70+ titles, share up to 5 gadgets, listen to the news, download as early as 4am & share articles on social media. Call 896 6000.