Coast Guard seeks PAF's help in searching for 17 missing crew of S. Korean ship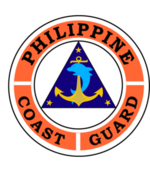 MANILA, Philippines — The Philippine Coast Guard has sought the help of the Philippine Air Force in its search-and-rescue operation for the 17 missing crew of a distressed South Korean cargo ship, which was abandoned on Saturday 165 nautical miles east of Batan island in Batanes.
In a statement, the PCG said on Monday that it had "alerted units of the PAF Tactical Operation Group in Cauyan, Isabela and Baguio City on the availability of aircraft for possible aerial survey and a search-and-rescue operation" for the crew of the MV Han Splendor.
Personnel of the PCG's Northeastern Luzon district and station in Basco, the Batanes capital, have been continually searching for the crew of the ship, the Department of Transportation and Communications-attached agency also said.
"A Notice to Mariners has been disseminated to all vessels leaving Port Irene in Sta. Ana, Cagayan, asking them to be on the lookout for the cargo ship's crew and to render the necessary assistance once they are sighted," said Lieutenant Commander Armand Balilo, the PCG spokesman.
The 5,500-ton vessel, built in Japan in January 1991, originated from Yoesu port in South Korea with a load of fertilizer.
The 91.7-meter ship was on its way to Bacolod City when it was abandoned by its crew, composed of 11 Myanmar nationals and six Koreans.
The seamen had transferred to a lifeboat and were "still missing up to this date," said the PCG public affairs office.
The PCG learned about the incident on Saturday through a "distress alert" from its South Korean counterpart, according to Balilo.
"The PCG promptly plotted the given coordinates of the MV Han Splendor and immediately forwarded them to the PCG station in Basco through e-mail and text message for appropriate action and verification," he added.
Subscribe to INQUIRER PLUS to get access to The Philippine Daily Inquirer & other 70+ titles, share up to 5 gadgets, listen to the news, download as early as 4am & share articles on social media. Call 896 6000.