Vietnam warns China after survey ship sabotaged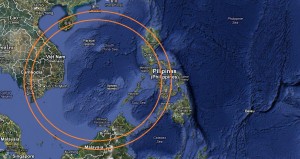 HANOI, Vietnam—Vietnam has warned China to respect its sovereignty after accusing Chinese ships of sabotaging a Vietnamese survey vessel in the disputed West Philippine Sea.
A Foreign Ministry statement late Tuesday said the incident last week and two other administrative measures by China recently related to its claims in the sea, also known as South China Sea, had "complicated" the dispute.
China believes most of the West Philippine Sea is its own, overlapping with claims of Vietnam, the Philippines, Malaysia and Taiwan in parts of the gas- and oil-rich region.
Vietnam said Friday that two Chinese ships intentionally cut the cables of a seismic ship off the central coast.
The foreign ministry said China must respect Vietnam's sovereignty and "immediately stop all this wrong actions and make sure they are not repeated."
Subscribe to INQUIRER PLUS to get access to The Philippine Daily Inquirer & other 70+ titles, share up to 5 gadgets, listen to the news, download as early as 4am & share articles on social media. Call 896 6000.