4 suspects in Anikow slay charged with murder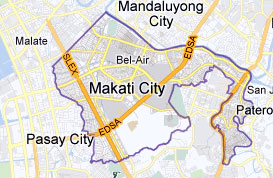 MANILA, Philippines — The Philippine Department of Justice has announced that murder charges have been filed against four suspects in the fatal stabbing of a US diplomat's husband.
Prosecutor-General Claro Arellano said Thursday that the murder charges were filed two days ago before a Makati city court against four Filipino suspects in the killing of US Marine George Anikow. He did not say why there was a delay in the announcement of the charges.
Anikow, an Afghanistan war veteran and father of three, died of stab wounds in the neck Saturday. The four men allegedly attacked Anikow after a heated argument at the gate of an upscale residential compound.
A CCTV camera captured the attack on video, and prosecutors say a security guard who witnessed the brawl has identified the suspects.
Subscribe to INQUIRER PLUS to get access to The Philippine Daily Inquirer & other 70+ titles, share up to 5 gadgets, listen to the news, download as early as 4am & share articles on social media. Call 896 6000.