Navy saves 100 turtles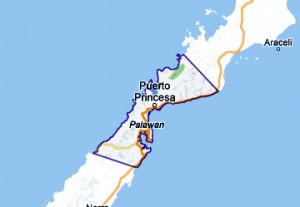 PUERTO PRINCESA City, Philippines—Naval authorities based in Palawan's southernmost tip, Balabac, pounced on a Chinese-financed endangered marine turtle-poaching operation on Tuesday that involved local fishermen and officials.
Cmdr. Joseph Rostum Peña, Naval Forces West commander, said Navy men discovered three fish pens off the remote village of Caguisan in Balabac being emptied of turtles in preparation for the transport of the protected marine animals to China, possibly Hainan.
"We have so far discovered three turtle pens containing an estimated 100 marine turtles," he said.
Each of the fish pens, which are made of nylon and fishnets and measure 20 meters by 35 meters, contained at least 30 turtles, he said.
Authorities are conducting retrieval operations and have so far hauled more than 30 large marine turtles, weighing between 30 to 50 kilograms each. At least two turtles died while most are being recovered alive from the submerged fish cages. Redempto D. Anda, Inquirer Southern Luzon
Subscribe to INQUIRER PLUS to get access to The Philippine Daily Inquirer & other 70+ titles, share up to 5 gadgets, listen to the news, download as early as 4am & share articles on social media. Call 896 6000.