Cops nab Chinese, 6 others in Paracale mining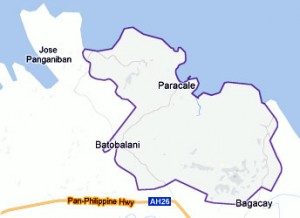 PARACALE, Camarines Norte, Philippines—Police in two separate operations arrested a Chinese national and six small-scale miners for illegal mining in Labo town here on Friday.
Supt. Efren Tublan, Labo police chief, said Xiao Li, 38, was working in Sitio Naboogan, Barangay Daguit, when arrested past 7 a.m.
Tublan said six others—Erick Espinida, 22; Henry Nidea, 34; Henry Ferrer, 52; Eddie Lola, 45; Ruel Nidea, 22; and Rocky Villanuieva, 32—were arrested in Sitio Maligaya, Barangay Palanas, on the same day. They were working in a pit owned by a certain Victor Demin.
Recovered from the illegal miners were a dynamo, hose, compressor and a sack of iron ore.
The arrests came as authorities continue to search for the bodies of three miners who died after a blasting accident led to the flooding of at least seven pits in the town.
Subscribe to INQUIRER PLUS to get access to The Philippine Daily Inquirer & other 70+ titles, share up to 5 gadgets, listen to the news, download as early as 4am & share articles on social media. Call 896 6000.