NBI summons Pagadian mayor over scam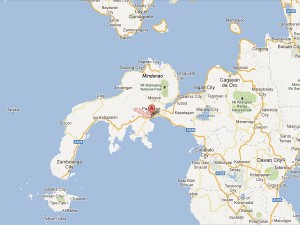 MANILA, Philippines—The National Bureau of Investigation has issued a subpoena against Pagadian City Mayor Samuel Sy Co and his wife, Priscilla Ann, based on the syndicated estafa complaints filed by three of their alleged investors, a source from the bureau said.
"The summons were served by NBI agents from (Pagadian) City," said the source who talked to the Inquirer on condition of anonymity.
Based on the sworn statement of complainants Johayr Lantong, Mohammed Hassan Mackno and Abdare Laningding of Marawi City, their total investment of more than P200 million was placed with Co's company, the Aman Futures Group-Manila.
Other complainants earlier told the NBI that Co put up a similar double-your-money scheme after Manuel Amalilio's company, Aman Futures Group, was shut down.
In their affidavit, the three complainants said they placed investments with Co's company in September this year, on his promise of a 62-percent rate of return due October 12.
The complainants added that Co had told them the money would be invested in his various businesses that included the franchise of popular coffee shops, bake shops, pizza outlets, a rent-a-car business, outlet shops and trucking services.
Political connections
Lantong, who said he invested around P190 million, recalled in his statement how the mayor had boasted about his political connections during a meeting in Manila when the investor tried to get back his money.
"Co became angry and insinuate(d) that he is close to Interior Secretary Mar Roxas, Justice Secretary Leila de Lima and NBI Director Nonnatus Rojas as well as other NBI agents," and that nobody could touch him, Lantong said in his statement.
The complainants recalled that during one meeting with Co, the mayor offered a 3-percent interest on their money instead of the 63 percent that he had earlier promised.
As part of the their complaint, the complainants submitted deposit slips, negotiated checks under Co's account, and a computer printout bearing the logo Aman Futures Group-Manila that indicated the amount, maturity date and interest rate of the investment.
Subscribe to INQUIRER PLUS to get access to The Philippine Daily Inquirer & other 70+ titles, share up to 5 gadgets, listen to the news, download as early as 4am & share articles on social media. Call 896 6000.