Indonesian JI member killed in Marawi City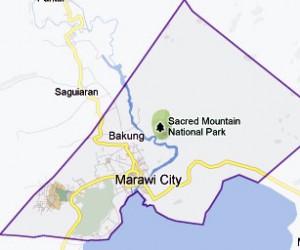 MANILA, Philippines—A suspected Jemaah Islamiyah member, who is facing arson and murder charges, was killed in pursuit operations by government forces in Marawi City Thursday night, the military said.
Captain Alberto Caber of the Army's First Infantry Division said seven suspected JI personalities, including Indonesian national Ustadz Sanusi or Ishak, were set to be arrested in a joint police and military operation.
During the operation, Ishak sustained a gunshot wound and was rushed to the Amai Pakpak Hospital in Marawi City in Lanao del Sur where he died later.
The operation also left a police of the Special Action Force  wounded when he fell from a building during a short pursuit. Policemen found a hand grenade and M16 rifle from the suspect, Caber said.
A warrant of arrest was issued against Ishak by the 11th Judicial Region RTC Judge Oscar P. Noel Jr. in Mansion, Saranggani province.
First Infantry Division Commander Major General Ricardo Rainier Cruz ordered the ground troops to continue the pursuit operations.
Subscribe to INQUIRER PLUS to get access to The Philippine Daily Inquirer & other 70+ titles, share up to 5 gadgets, listen to the news, download as early as 4am & share articles on social media. Call 896 6000.