CA affirms PAL's P730-M lawsuit vs striking pilots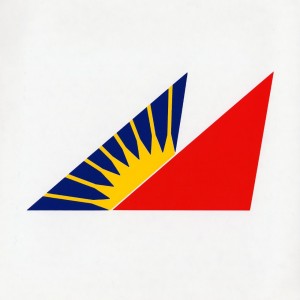 The Court of Appeals has given the go-signal for Philippine Airlines (PAL) to proceed with its P730-million damage suit against its former pilots who staged a labor strike that crippled the flag carrier's operations about 13 years ago.
In reversing the Feb. 26, 2010, resolution of the National Labor Relations Commission, the appellate court said the NLRC erred when it ruled that PAL forfeited its right to claim damages when it filed the case outside the three-year prescriptive period for filing such legal action.
In its Aug. 26 decision, the court upheld PAL's argument that its claim for damages could only be filed once the Supreme Court rendered its final judgment in a separate case for illegal strike that the airline earlier filed against members of Airline Pilots Association of the Philippines (Alpap).
PAL said the damage suit had depended on the result of the question of legality it has raised with the court in connection with the work stoppage that Alpap spearheaded on June 5, 1998.
The appellate court said that since the high tribunal had resolved the first case with finality only on Aug. 29, 2002, "it was only then that (the pilots') act of abandoning their aircraft had been declared illegal."
"(H)ence, they (pilots) could already be held culpable for causing injury to (PAL's) business, assuming such could be proven by the petitioner," the court said in a 26-page ruling penned by Associate Justice Ramon Cruz.
Associate Justices Jose Reyes Jr. and Antonio Villamor agreed with Cruz's decision.
If PAL had sued Alpap before the resolution of the illegal labor strike case attained finality, the court said the complaint might have been considered "premature" and a "groundless suit."
"Stated differently, (the) petitioner's cause of action only accrued upon finality of the Supreme Court decision declaring private respondents' strike to be illegal," it maintained.
However, the appellate court affirmed the NLRC's decision to throw out the case for lack of jurisdiction, saying damage claims should be filed before the civil courts and not with the quasijudicial labor body.
After the high court ruled on the case with finality, PAL lodged the multimillion-peso civil suit against Alpap members in April 2003.
But the labor arbiter dismissed the case due to lack of jurisdiction and prescription, prompting PAL to elevate the case to the appellate court.
The case stemmed from the decision of Alpap to stage a 22-day strike in June 1998 in protest of PAL's alleged unfair labor practices, crippling the flag carrier's domestic and international flights.
At the height of the work stoppage, the airline dismissed nearly 5,000 workers purportedly to stave off PAL's impending closure.